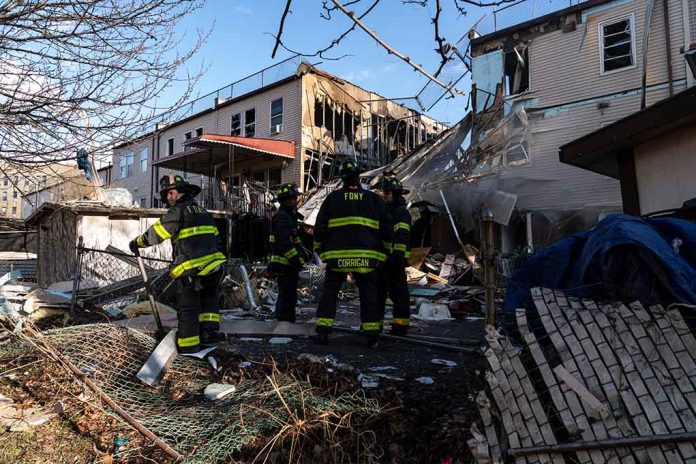 (RightWing.org) – The team at You Call It We Haul It, LLC ("You Call It") has more than 30 years of combined experience providing demolition, hauling, and grading services to the Greater Atlanta Metro Area. The company promotes itself as a small neighborhood business devoted to treating clients with the same level of "care and love" it extends to family members. However, recent news reports indicate the company ruffled a few feathers with an unwitting recipient of its services.
On October 20, Atlanta Fox affiliate WAGA reported on its conversation with a local woman who described the horror of learning that You Call It had demolished a vacant family-owned home.
Susan Hodgson said a neighbor phoned her while she was vacationing to confirm that she hired a demolition company to remove the structure. "Did you hire someone to tear your house down?" the unnamed individual asked. Hodgson said she hadn't.
Well, there is someone over here who just demolished the [entire] house," the neighbor replied. Continuing, she said that workers from the demolition company were rude when the neighbor asked them what was happening. Hodgson told WAGA they told her to "shut up and mind her own business."
Hodgson said she contacted a family member to go to the property and see what was happening. The relative asked a worker for You Call It to see a permit or some other form of documentation authorizing the house's demolition. She said the worker "pulled it out" and remarked, "Oh, I am at the wrong address," and quickly packed his equipment up and left.
Hodgson told WAGA she hadn't heard anything from You Call It yet regarding the incident. She said that, at the very least, they should have said, "I'm sorry," or "What can [we] do to fix this?" "He owes us an apology… and needs to fix the problem," Hodgson said.
WAGA reached out to the company for a comment. They sent a statement explaining they were investigating the incident and working to resolve the "mishap."
Copyright 2023, RightWing.org