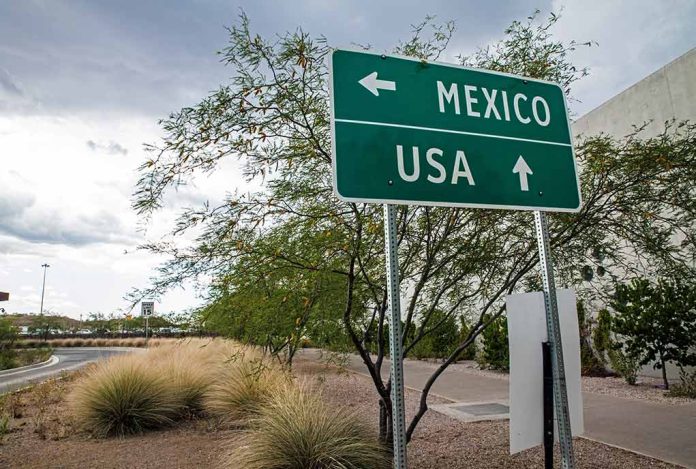 (RightWing.org) – German Lawyer Reiner Fuellmich has built a reputation as a hard-hitting advocate, not afraid to take on corporate fraud cases involving major institutions like Deutsche Bank and international companies like Volkswagen. Most recently, he turned his attention to fighting for individuals' personal freedoms in the face of the recent lockdowns. He's also spearheaded an international effort to prosecute global elites for orchestrating a "fake pandemic." However, the German government appears to have halted that effort by detaining him after his recent eviction from Mexico.
On October 16, the Göttingen Public Prosecutor's Office issued a press release detailing Fuellmich's arrest and the allegation underlying his ongoing detention. The notice explained that Mexican authorities deported the 65-year-old attorney back to Germany for unspecified "immigration reasons." Media outlets later reported that his residence permit had expired. Fuellmich had reportedly been living in Tijuana to avoid prosecution by German authorities.
German law enforcement officials promptly arrested Fuellmich when his plane landed at Frankfurt Airport, the country's primary international airport. Authorities later transferred him to a federal correctional facility pending trial.
Göttingen prosecutors issued an arrest warrant for Fuellmich in March after Viviane Fischer, a worker at his Corona Committee Foundation, reported that he had embezzled hundreds of thousands of euros from the organization. That group collected donations from so-called pandemic "truthers" to finance his proposed class action lawsuit against global leaders and members of the international elite.
Court documents accused Fuellmich of orchestrating 20 transactions totaling €200,000 (roughly $211,101) to his wife's bank account in November 2020. He also allegedly transferred €500,000 (about $527,752) to his personal account.
Prosecutors accuse the couple of using the funds for private ventures. For instance, Fuellmich and his wife reportedly used approximately €115,000 (about $121,383) to repay a private real estate loan. Similarly, they allegedly spent roughly €70,000 ($73,885) to pay back a professional loan.
Göttingen prosecutors reported that their investigation is ongoing. Fuellmich's next court date remains unclear. So far, his wife isn't facing any criminal charges.
Copyright 2023, RightWing.org