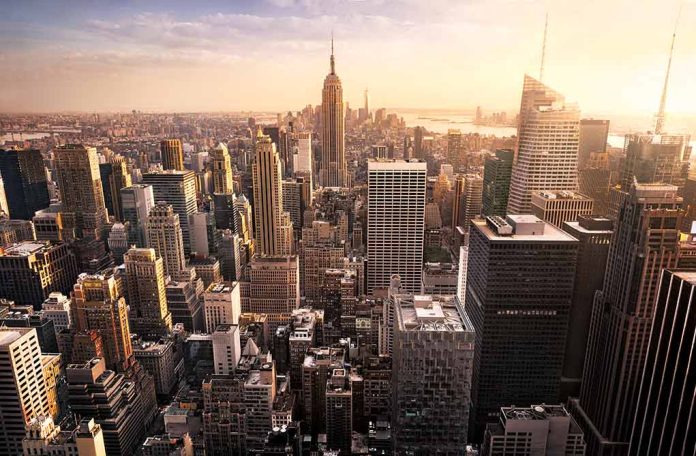 (RightWing.org) – On October 1, the New York State Police (NYSP) activated an Amber Alert, seeking public help in locating Charlotte E. Sena, the victim of an alleged child abduction. The alert described her as a white nine-year-old female with long blond hair. She was last seen at approximately 6:45 p.m. the previous evening near Moreau Lake State Park, about an hour north of Albany. Thankfully, law enforcement officials recently located Charlotte safe and sound and arrested a suspect.
On October 2 at 7:08 p.m. local time, New York Governor Kathy Hochul (D) announced that law enforcement officials found Charlotte after a 48-hour search. She thanked the NYSP and the NY State Park Police for their tireless efforts to locate the young girl and ensure her safe return.
After a 48-hour-long search, Charlotte Sena has been found. Extremely grateful to @nyspolice, @NYStateParks police, and all of our partners who worked tirelessly to locate Charlotte and ensure she could return home safely to her family.

— Governor Kathy Hochul (@GovKathyHochul) October 2, 2023
Later that evening, Hochul held a press conference at the NYSP headquarters in nearby Latham to provide an update on Charlotte's rescue. She confirmed that officials had located her in good health and returned her to family members.
The governor told reporters that an unknown person dropped off a ransom note at the residence of Charlotte's parents. Investigators recovered a usable fingerprint on it and identified a suspect. Hochul explained that the suspect "literally drove up" to the Sena's mailbox a little past four in the morning to drop off the ransom demand.
Officers with the NYSP confirmed the alleged kidnapper lived in an RV trailer with his mother. Earlier that evening, law enforcement officials deployed two SWAT teams to make a "dynamic entry" into his residence. NYSP officials confirmed their officers located Charlotte from her hiding place in a cupboard at about 6:32 p.m. and took the suspect into custody.
The NYSP attributed Charlotte's rescue and safe return to the "culmination of multiple agencies working together" to return the girl to her family.
Charlotte Sena's family celebrating her being found ALIVE after 48 hours!!! #missing #MoreauLakeStatePark @nyspolice @NBCNightlyNews @TODAYshow pic.twitter.com/QRfRRAmXRn

— Kristen Dahlgren (@kristendahlgren) October 2, 2023
NBC News correspondent Kristen Dahlgren posted a short clip on her X/Twitter account. The video showed members of Charlotte's family celebrating the news.
NYSP officials identified the suspect as 37-year-old Craig Nelson Ross, Jr. They also confirmed that he sustained minor injuries after reportedly resisting arrest.
Copyright 2023, RightWing.org