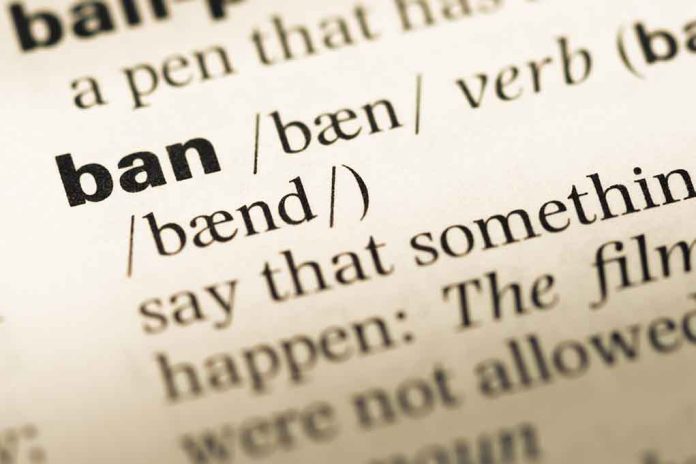 (RightWing.org) – The Women's World Cup is one of soccer's fastest-growing championships, and this year's competition drew the biggest audiences ever. However, the medal ceremony was marred by an incident between a Spanish official and one of his country's players. Now the official has been suspended for three years.
On August 20, Spain played England in the final of the Fédération internationale de football association (FIFA) Women's World Cup, achieving a 1-0 victory and winning the championship. At the medal ceremony Luis Rubiales, the president of the Royal Spanish Football Association (RFEF), congratulated his team's star forward Jenni Hermoso by kissing her — but he didn't ask her first, and Hermoso later mentioned on a live stream that she wasn't happy he'd done it.
That kicked off a controversy that recalled the 2017 #MeToo movement, followed by another, stronger statement from Hermoso. The Spanish women's team said it wouldn't play again until Rubiales was fired, the Spanish government made moves to get the authority to dismiss him and FIFA launched an investigation then suspended him for 90 days; under increasing pressure, Rubiales stepped down on September 10.
Rubiales's resignation was a major shakeup for Spanish football. The RFEF is the governing body for all Association football in Spain. That includes prestigious clubs like Atlético Madrid, Barcelona, and Real Madrid, which are all among the top ten European teams, but soccer has huge support in Spain and overall RFEF governs more than 20,000 clubs and 1.17 million registered players.
Now it looks like Rubiales's career as a soccer official is over. On October 30, FIFA announced that he'd been found guilty of breaking Article 13 of its disciplinary code, which covers "offensive behavior and violations of the principles of fair play," and banned him from any involvement in soccer, at any level, for three years. It's not a life ban, but with this on his record, is any football organization going to employ him when it expires? It doesn't seem likely.
Copyright 2023, RightWing.org