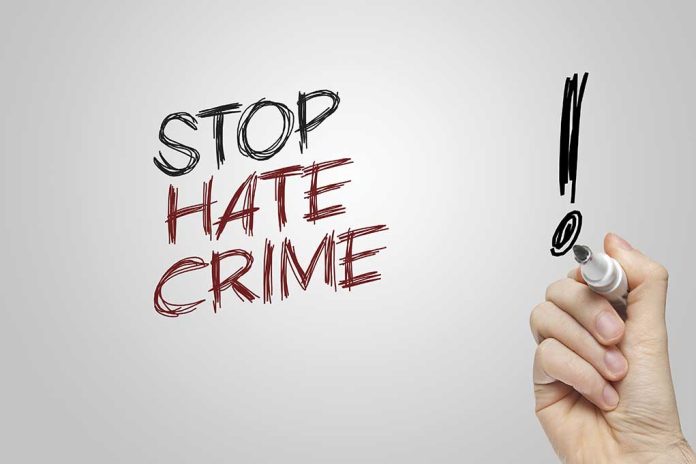 (RightWing.org) – College students staged pro-Hamas protests on the campuses of several American universities in the wake of Israel's declaration of war with the Islamist terrorist group in early October. An administration official from the prestigious Wharton School of the University of Pennsylvania recently spoke out about the business school's reputation damage caused by the protesting students.
Wharton School Dean Erika H. James sat down for an in-depth interview with The Economic Club of New York's chair, John C. Williams, during a Signature Luncheon on November 7. She shared her insight on business education skills for future work environments, leadership in uncertain times, and current global business trends.
Naturally, the conversation turned to the mounting controversy surrounding the pro-Hamas protests staged by students on Wharton's campus grounds. James readily acknowledged the "reputational damage" sustained by the university. She also conceded that the school had a "responsibility to repair… relationships" and "address" the mounting questions regarding the students' conduct.
James said school officials were working with students to address their needs and to exert what "control" they have over extra-curricular activities. She explained that supporting their needs while providing a secure place for them to continue their studies was fundamental to the success of the school, a reference to some safety issues that recently arose at the University of Pennsylvania.
On November 6, the university's president, M. Elizabeth Magill, issued a press release discussing a recent anti-Semitic threat. She explained that she learned that some staff members had received "disturbing" emails threatening violence against members of the school's Jewish community.
According to the statement, those threats targeted the local chapter of Hillel International, the world's largest college campus organization. The emails also cited Lauder College House, one of the school's student dormitories, and listed some intended targets by name.
Magill confirmed that she reported the "hateful" messages to officials with the Pennsylvania Division of Public Safety. They notified the FBI of the incidents, and the two agencies launched a joint investigation.
Copyright 2023, RightWing.org