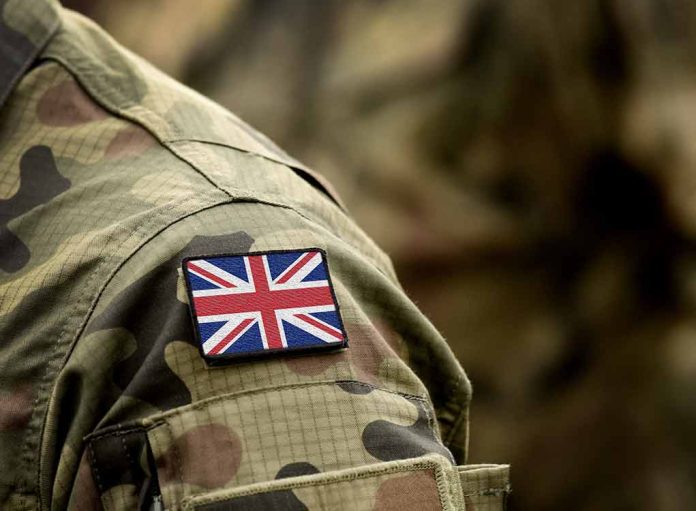 (RightWing.org) – Russian President Vladimir Putin's chief lackey has issued a new volley of threats against the West. Dmitri Medvedev complained about NATO "idiots" and threatened to kill any British troops sent to Ukraine as trainers. He even hinted that German weapons factories could be attacked if the West continues to arm Ukraine.
On October 1, Medvedev, who served as Russia's president from 2008 to 2012 between Putin's two periods in the job, launched a rant against Western support for Ukraine. Days earlier, British defense secretary Grant Shapps had said that as well as training the defenders' troops at bases in the UK, he was considering sending British advisors to Ukraine to run training courses in the country.
Medvedev responded furiously, calling Shapps a "newly minted cretin" and saying any British instructors sent to Ukraine would be "a legal target for [Russia's] armed forces." Under the laws of armed conflict, this is actually false because the UK isn't actually taking part in the war, but Medvedev said British forces in the area would be "ruthlessly destroyed."
Medvedev might be jumping the gun on threatening to attack British troops, as Prime Minister Rishi Sunak has made clear that none of them will be sent to Ukraine anytime soon, but he also warned that if Germany goes ahead with plans to send Taurus cruise missiles to Kyiv, the factories that make them would be targeted.
Berlin will probably be reassured by the fact that France and the UK have already supplied Ukraine with SCALP and Storm Shadow cruise missiles, and Russia did nothing. The reason is simple: Any attack on British or French factories would be an attack on a NATO member, and that would bring the whole alliance into the war. Exactly the same will happen if Russia starts bombing German factories. And with Putin's troops struggling in the war they already have, the last thing Moscow wants to do is provoke a much bigger one.
Copyright 2023, RightWing.org