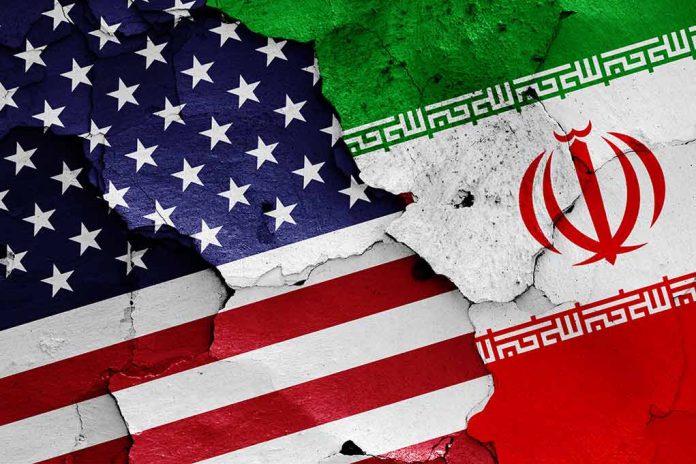 (RightWing.org) – A Republican senator has blasted President Joe Biden's light-touch approach to the Iranian regime. With Iran brutally repressing its own citizens and deeply linked to the October 7 attack on Israel, as well as backing the Houthi rebellion in Yemen, it's clear the president's tactics aren't working. Biden is coming under increasing pressure to change direction and get firm with the ayatollahs.
Talking to Newsmax on November 11, Senator Joni Ernst (R-IA) highlighted Iran's growing boldness and promotion of terrorism throughout the Middle East. She discussed how Tehran is supporting the Houthi rebel movement, which is behind the nine-year civil war in Yemen, and has also recently shot down a US drone and launched ballistic missiles at Israel.
She also mentioned Hamas, which committed the October 7 atrocity, and Hezbollah, which has been firing rockets into Israel from Lebanon. Both groups are financed and supported by Tehran. The Iranian regime's fingers are all over the current carnage in the Middle East, and Ernst doesn't understand why Biden isn't doing more to oppose them.
Ernst called the Iran situation "an example of America's weak leadership on the world stage," and said a firm president who was willing to take action when Iran attacks would have prevented many of the problems we're seeing. She accused Biden of letting Iran and its proxies get away with their actions "far too often." Ernst ridiculed a recent US strike, which was supposed to be a retaliation for rocket attacks on US bases in Iraq by a group controlled by Iran's Revolutionary Guards. To teach Iran a lesson, US forces blew up an empty weapons depot in Syria.
Ernst said we shouldn't be bombing empty depots; we should be bombing the factories that make the weapons that pass through those depots. She also called on Biden to restrict terrorist funding by tightening sanctions on Iran, but lamented that he's "too weak or unwilling." Now it's up to the president to prove her wrong — if he can.
Copyright 2023, RightWing.org