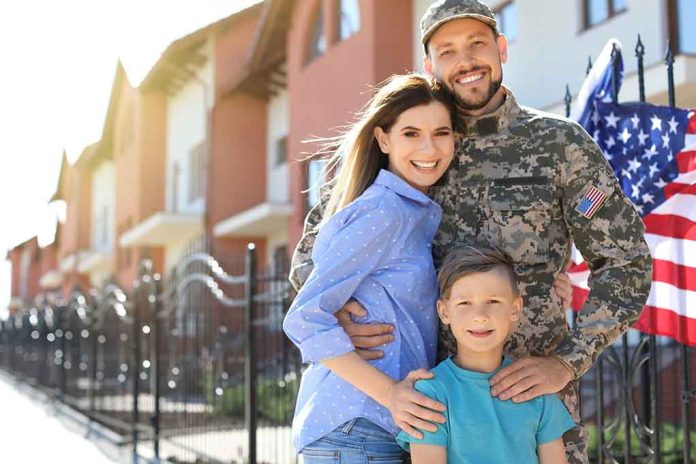 Want To Help a US Veteran? How To Find Grants For American Heroes
(RightWing.org) – Veterans consistently place themselves in the line of fire to protect their country and uphold its ideals. Unfortunately, these heroes often return home with many issues that make it challenging to transition back to civilian life. Veteran homelessness and financial hardship are common issues. Many times, veterans don't get the respect and care they deserve, but there are some programs available to help them financially.
Grants For Veterans
There are several funding options available to struggling veterans. Grants are highly competitive and therefore not guaranteed, but other types of funding can help veterans find housing, education, financial relief, and much more.
Financial Assistance
The Veterans of Foreign Wars (VFW) Unmet Needs Program offers financial assistance to veterans who meet the qualifying criteria:
They must have been discharged after September 11, 2001.
Applicants must be facing financial hardship due to service-related illness or injuries.
The issues must be due to pay error, medical discharge, or current deployment.
They must provide all current bills that are due.
Education for Veterans
Students who apply for grants must fill out the Free Application for Federal Student Aid (FASFA). This federal application helps prove your financial eligibility and your expected family contribution (EFC). Most grant and scholarship opportunities require you to verify your income, which is straightforward when using the FASFA application.
There are federal and state grants available to veterans. One grant available to everyone, including veterans, is the Pell Grant. This grant funds eligible students' education based on income and the number of hours taken. Unfortunately, a veteran's taxable income can make them ineligible for this program. Fortunately, exceptions exist for veterans in combat zones who qualify for other tax exemptions.
Some states also offer programs to assist struggling veterans. For example, Texas gives funding to veteran students through the Hazelwood Act. The Hazelwood Act provides Texan veterans and their families a maximum of 150 hours of tuition exemptions at higher education providers in Texas. Another program available to Illinois veterans allows free tuition at any approved college or university.
Some additional foundations focus on helping veterans find funding for their college educations. Some institutions that offer scholarships to veterans include the Green Beret Foundation Heroes' Legacy, the Navy League, and the Fold's of Honor Foundation. The Military Officers Association of America offers grants, scholarships, and loans.
Remember, grants are not the same as loans. Loans require you to pay back the funds over time, while grants and scholarships do not.
Veteran Housing
There are only a few options available to help veterans find housing. Veterans who need housing assistance can search for programs via their state's official website. Emergency assistance programs are available through the Air Force Aid Society, the Red Cross, and many similar organizations. These programs are designed to help struggling veterans in temporary financial crisis get back on their feet.
Veterans can also search for available housing programs on their state's official website. Unfortunately, there are not many private housing grants available. The United States Department of Veterans Affairs (VA) offers two essential programs to veterans with service-related disabilities. These programs are the Special Home Adaption Grant and the Specially Adapted Housing Grant. Other programs are offered through local and state governments.
Military veterans deserve better than a life of food insecurity and homelessness. They deserve access to higher education and opportunities to live everyday lives. Applying for grants and other assistance can help them bridge the gap between military and civilian life. Until the system works as it should, these programs can help struggling veterans have a better quality of life and transition back to civilian life successfully.
Copyright 2022, RightWing.org