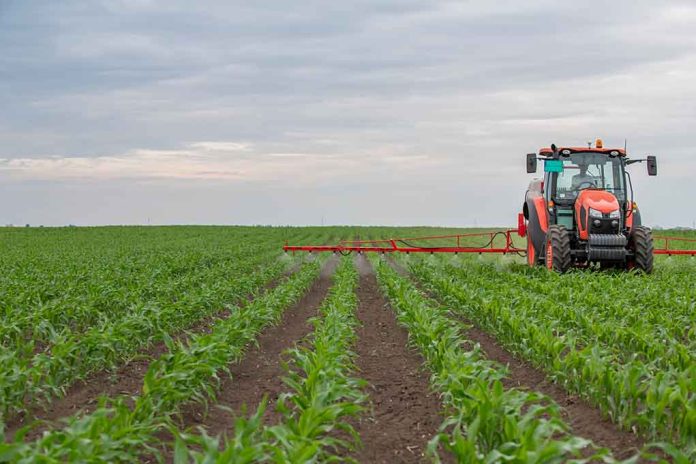 (RightWing.org) – Israel is facing an agricultural crisis as its farmers are called up to fight in the war against Hamas and foreign farm workers leave the country. Without vital manpower, the Jewish state risks losing its crops. American farmers are now stepping in to work Israeli fields.
Israel's farms were among the first targets of Hamas's terrorist assault on October 7. A third of the country's vegetables are grown in the south, the region that Hamas attacked, and farmers found themselves waiting for the military to search their fields for infiltrators before they could get to work. Now the situation is even worse.
All Israelis are required to spend at least two years in the Israel Defense Forces (IDF), although Arabs can be exempted on request, there are also exceptions on health or religious grounds. After their mandatory service, they become reservists — and when the IDF goes to war, it calls up reservists, including farmers, to fill out the ranks of its combat units.
On top of that, Palestinian workers from Gaza are now barred from Israel and many other foreign laborers have gone home to escape the fighting..
This could be a disaster, but some American farmers are determined to save the work of their Israeli colleagues. When Israel appealed for help on its farms, a group of farmers and cowboys from Montana and Arkansas responded — and since the start of November they've been in Israel, keeping the country's farms running.
The appeal for workers was sent by HaYovel, a group that helps people volunteer in Israel. It's been placing foreign visitors on Israeli farms for nearly 20 years, but up to now, it's been a program aimed at giving people experience of the Jewish state and helping build global relationships. Now it's helping feed the country — and American farm workers are at the heart of that effort.
Copyright 2023, RightWing.org