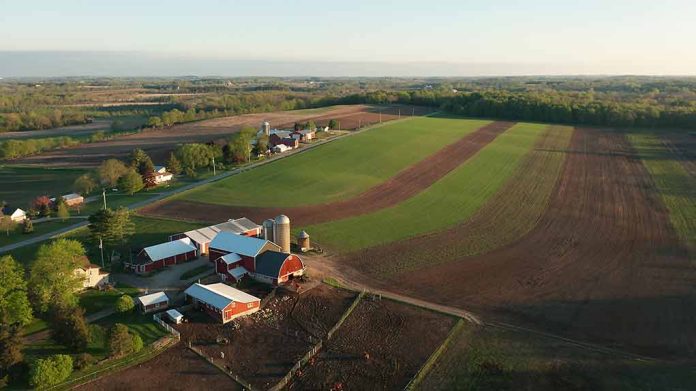 (RightWing.org) – Former President Donald Trump isn't letting his legal troubles get in the way of his 2024 election campaign. Right now, he's focusing his efforts on Iowa, which will be holding the first GOP primary caucus next January. If Trump does well there, it will give his campaign a huge boost, so he's offering Iowans a set of policies that should play well in the heavily agricultural state.
On October 1, Trump held a caucus organizing event in Ottumwa, Iowa. Although it's a small city of 25,500 people, an estimated 2,500 turned up to see the former president at the Bridge View Center. In 2012, Wapello County voted for Barack Obama. In 2016, it switched to backing Trump, and it looks like he still has a lot of appeal there. He delivered an upbeat speech, promising the crowd that if they back him in the January 15 primary, "we're going to win the caucuses in a historic landslide."
This campaign stop is Trump's seventh visit to Iowa this year and the second in less than two weeks; on September 20, he held two events in Maquoketa and Dubuque, which again drew big crowds. His strategy seems to be to use Iowa to knock Florida Governor Ron DeSantis out of the GOP presidential race by scoring a solid victory early. To do that, he's focusing on issues that matter to Iowans. For example, the state is a major producer of ethanol fuel, and that industry is threatened by the Biden administration's push toward electric vehicles. In Ottumwa, he promised that, if he's re-elected, gas engines will be allowed –- and controversial transgender surgery for children won't be. That's a message that, so far, seems to be going down well with Iowans, so we can expect to see more Trump events in the state as January draws closer.
Copyright 2023, RightWing.org