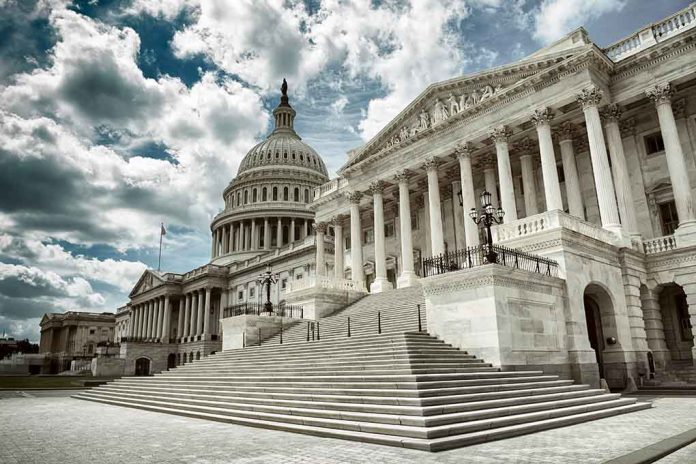 (RightWing.org) – The US Supreme Court (SCOTUS) issued its first significant Second Amendment decision in decades in 2022 in New York State Rifle & Pistol Association v. Bruen. It ruled that the lower courts should only uphold laws restricting gun rights when a historic precedent supports the suppression of a person's right to bear arms.
SCOTUS recently heard oral arguments in its first gun rights case since. This new case provides the court its first chance to examine how to apply the test detailed in the Bruen ruling.
Supreme Court Hears Important Case Involving the Gun Rights of Domestic Abusers
On November 7, SCOTUS heard oral arguments in United States v. Rahimi, a case involving a Texas man's challenge to the constitutionality of a federal statute, 18 USC § 922(g)(8), barring anyone subject to a restraining order related to domestic violence from possessing a firearm.
US Solicitor General Elizabeth Prelogar argued that although there wasn't a historical twin to § 922(g)(8), a sufficient precedent could be found in the nation's laws established to keep firearms out of the hands of dangerous individuals. She also discussed the "destabilizing consequences" of the Fifth Circuit's ruling, and noted that the SCOTUS recognized that Congress had the right to restrict gun ownership to individuals deemed not to be responsible and law-abiding citizens.
Media outlets like SCOTUS Blog and NBC News reported that the interactions between Supreme Court justices and attorneys for both sides indicated the panel was leaning toward upholding § 922(g)(8). However, court watchers expect the nation's highest court to further guide the lower courts regarding its ruling in Bruen.
Background of the Case
The case stemmed from a February 2020 civil protection order (CPO) issued against Zackey Rahimi, stemming from a 2019 incident in which he fired a gun at a bystander after assaulting his then-girlfriend in a parking lot. That order barred him from coming within 200 yards of his alleged victim's home and place of work, prohibited him from committing further violence, and stripped him of the right to possess a gun.
Rahimi was subsequently involved in two shooting incidents while the CPO remained in effect. The first occurred in December 2020, when he crashed into another car and shot at its driver. Then, in January 2021, he fired a handgun into the air at a restaurant after a companion's credit card was declined.
Local law enforcement officials obtained a search warrant and found a handgun and rifle at Rahimi's home. Federal prosecutors charged him with violating § 922(g) based on the then-valid CPO. Both the district court and the US Court of Appeals for the Fifth Circuit rejected Rahimi's challenge to the statute's constitutionality before SCOTUS handed down its ruling in Bruen.
However, in March, the 5th Circuit issued a new ruling vacating Rahimi's conviction after finding § 922(g)(8) violated the US Constitution based on the guidance presented in Bruen. The US Solicitor General's Office filed a petition for certiorari, which SCOTUS granted at the end of June.
Copyright 2023, RightWing.org