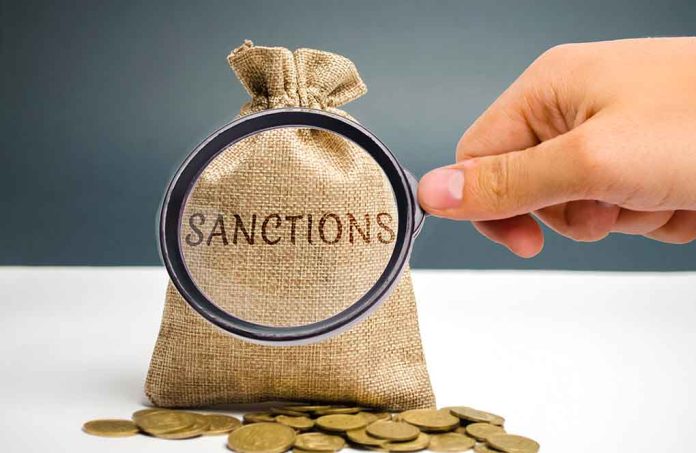 (RightWing.org) – When Russia invaded Ukraine, it set off a firestorm of sanctions against the country, its officials, and companies, from the West, including the United States and the European Union (EU). These made it increasingly difficult for Russia to import and export goods; having a significant impact on its economy. There have been concerns that the country would develop ways to evade such sanctions and a new report indicates this could very well be happening — in more ways than one.
The Report's Findings
According to a report by the Financial Times, "Russia has succeeded in avoiding G7 sanctions on most of its oil exports." It did so by reportedly traveling without the Western insurance that caps the G7's price per barrel. The evasion has helped inflate Russia's oil revenues by at least $15 billion, per an analysis by the Kyiv School of Economics. This has led to Russia not only seemingly circumventing the sanctions against it, but also getting closer to market rates for its oil, thus increasing its revenue.
It's not just the oil industry that Russia is evading sanctions on. The report indicates that China is helping the Kremlin in some ways, too. ZeroHedge reports that Russia is paying for approximately a fifth of its imports using Chinese currency, having asked its trade partners to invoice in Yuan. The country no longer has access to the SWIFT banking institutions, nor can it trade with Western currencies without significant upcharges. In fact, the use of Yuan for imports was up to 5%; before the war started, it was a mere 1%.
China is also helping to supply Russia with the imports it needs and cannot get from Western countries due to the sanctions imposed.
Not China's First Rodeo
This isn't the first time that China has been accused of helping Russia evade sanctions. According to NBC News, a US intelligence report released in July indicated that the Asian country's defense firms had been helping to supply Russia with fighter jet parts, navigation equipment, and other technology. This includes drones and drone parts that the invading country has used in its efforts to claim Ukraine for its own.
In addition, the Office of the Director of National Intelligence (ODNI) revealed that China helped boost the invading country by purchasing Russian gas, oil, and other energy exports. Not only that but Moscow has been able to carry out transactions using China's financial system "unfettered of Western interdiction."
Copyright 2023, RightWing.org