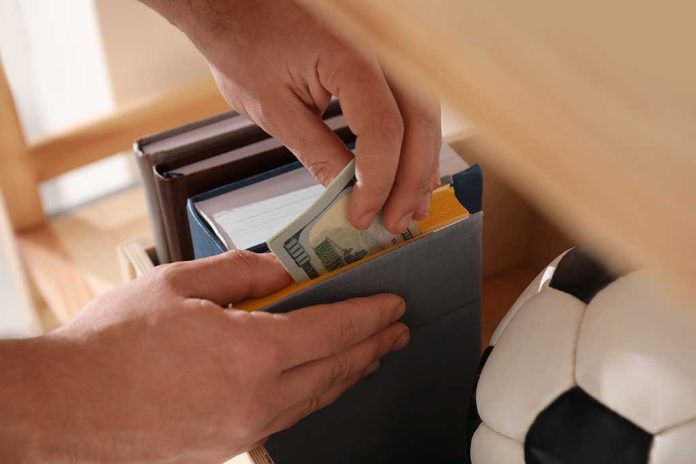 (RightWing.org) – Since Russian President Vladimir Putin launched a full-out invasion of Ukraine in February 2022, the United States has sent over $100 billion worth of weapons and munitions to the defenders. On October 11, Secretary of State Antony Blinken announced that President Joe Biden had authorized another delivery from the American stockpile.
Newest Package
Using the Presidential Drawdown Authority (PDA) that was first established by the Foreign Assistance Act of 1961, the Department of Defense (DoD) can now ship an estimated $200 million worth of military equipment. This delivery will include:
Reloads for the High Mobility Artillery Rocket System (HIMARS)
155 mm and 105 mm artillery shells
AIM-9 air-to-air (a.k.a. Sidewinder) missiles
Man-portable TOW anti-armor missiles
Blinken's statement said "It is imperative that we help them take advantage of every single day," since the infamous Ukraine "bezdorizhzhia" or mud season is beginning. Together with a corresponding spring event, they typically bring military operations to a halt in the region. However, some analysts say that this year the counteroffensive they have been waging may be able to continue in the southern theater.
Republican Pushback
While the GOP is generally viewed as the more "hawkish" political party, some are beginning to question the Biden administration's handling of the massive amounts of money. The stop-gap funding measure that cost Representative Kevin McCarthy (R-CA) the Speakers gavel did not provide additional funding for Ukraine military aid.
Republican lawmakers are concerned about how Biden is spending taxpayer money and his vision for moving forward. Representative Claudia Tenney (R-NY) wrote on her official House webpage that she voted in favor of removing the funding "given the lack of a strategic plan from the Biden administration… [which] is a major concern."
Another problem cropped up in June when the Pentagon announced that there had been an "accounting error" claiming that they had overvalued the cost of the supplies they had sent by a whopping $6.2 billion. In response, Senators Josh Hawley (R-MO), JD Vance (R-OH), and three others sent a letter to Secretary of Defense Lloyd Austin demanding some answers.
According to the DoD, they had originally used a figure based on how much it would cost to replace the items taken from the stockpile, then suddenly decided that the valuation should instead be based upon "net book value," which is the original cost minus accumulated depreciation and other accounting methods. The lawmakers argued that "the true cost to American taxpayers for supporting Ukraine is therefore the replacement cost" and not the recalculation.
In the letter, the senators accused Austin, and therefore Biden, of "a transparent attempt to bypass Congress for additional funds," and asked for an explanation of why the accounting methodology was changed and for the true cost of replacing the equipment. Although they had asked for responses by August 10, as of October 13, he has apparently ignored the issue.
Copyright 2023, RightWing.org