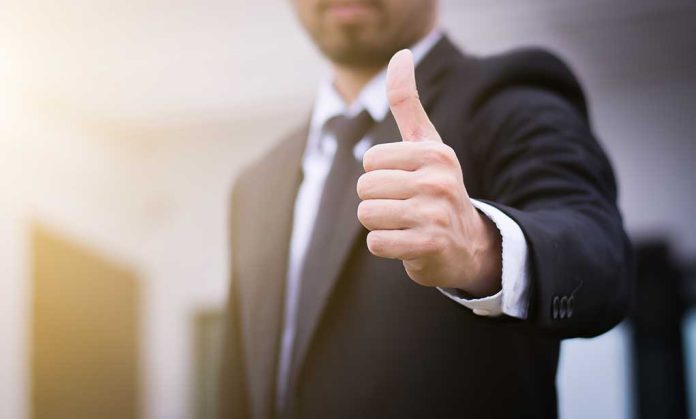 (RightWing.org) – For the first time in history, the House of Representatives passed a motion to vacate the speaker's chair and ousted Rep. Kevin McCarthy (R-CA). Republicans are now trying to figure out who will fill the position. Rep. Marjorie Taylor Greene (R-GA) made it clear that only one person has her vote.
The congresswoman told her X (formerly Twitter) followers that former President Donald Trump was the only person she was supporting for the role. She then went on to list the reasons why. She explained that she believed he would secure the border, end the Russian war on Ukraine, support the police and military, make America energy independent, "and so much more!"
Greene also pointed out that Trump received more Republican votes than any other GOP presidential candidate. She didn't mention it, but he also received more votes than any other sitting POTUS in history. The congresswoman said they could "make him Speaker and then elect him President!"
The only candidate for Speaker I am currently supporting is President Donald J. Trump.

He will end the war in Ukraine.

He will secure the border.

He will end the politically weaponized government.

He will make America energy independent again.

He will pass my bill to stop…

— Rep. Marjorie Taylor Greene🇺🇸 (@RepMTG) October 4, 2023
In an interview with Fox News Digital, Trump said he would be willing to assume the position for a short period of time. He told the network that he was "asked to speak as a unifier," and if he'd "consider taking the speakership until they get somebody longer-term" since he is running for the White House. He went on to say that he wouldn't take on the role because he wants to, but would "do it if necessary" if the House can't make a decision.
Article 1, Section 2 of the Constitution doesn't require the speaker to be a member of Congress. However, GOP House rules might make it impossible for Trump to assume the speaker's seat. In January, they adopted Rule 26, mandating Conservatives in leadership positions, including the speaker, "step aside if indicted on a charge of a felony for which a sentence of two or more years of imprisonment may be imposed." Trump is currently charged with dozens of felonies in both state and federal courts.
Republicans will hold a meeting on October 11 for an internal election to choose McCarthy's replacement.
Copyright 2023, RightWing.org