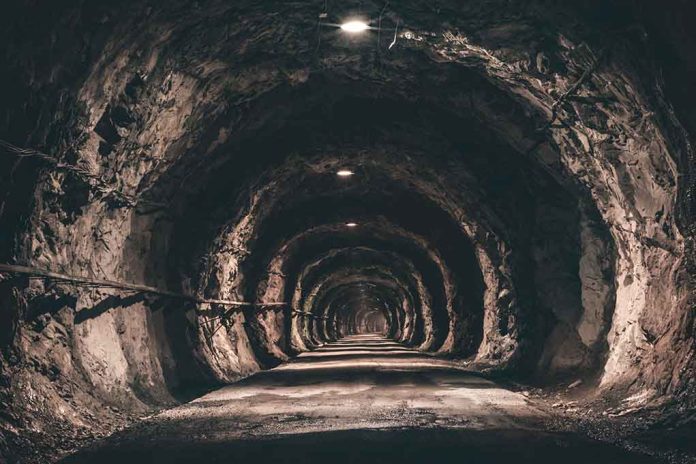 (RightWing.org) – Israeli Defense Minister Yoav Gallant recently confirmed that Israel had entered a "new phase in the war" against the Islamist terrorist group Hamas. The Israel Defense Forces (IDF) have deployed ground troops and tanks into Gaza and intensified aerial attacks and artillery bombardment. Military officials and Jerusalem have held off on mounting an all-out ground offensive so far, but experts say it's just a matter of time.
A former IDF deputy chief of staff and current reserve forces general recently weighed in on the dangers associated with Hamas tunnels, calling them a potential death trap for Israeli military forces.
Israeli General Warns That Hamas Tunnels Present Significant Risk to IDF Troops
On November 2, The Telegraph reported on a recent interview with Reserve Maj. Gen. Yair Golan on Galatz, a nationwide Israeli radio network operated by the IDF. He predicted that Israeli troops wouldn't enter the network of Hamas tunnels scattered across Gaza and into Israel.
Golan explained that the vast labyrinth of passages would "become a death trap" for IDF troops the instant they made the mistake of entering them. Instead, he offered two alternatives.
"Send in smoke" to force "the enemy" to exit the tunnels so Israeli troops can neutralize the potential combatants.
Locate the tunnel's entrances and permanently seal them.
Foreign Policy reported that the IDF's Yahalom Unit does plan to use the tunnels on a limited basis to "conduct targeted raids to gather enhanced intelligence" as part of an effort to pinpoint Hamas targets like the group's command centers. However, unnamed IDF leaders told the news agency they planned to quickly gather enough intel regarding the vast array of underground passages to target their ventilation systems and electrical generators to choke out any Hamas elements using them.
Hamas' Massive Maze of Tunnels
Hamas started building its network of underground tunnels nearly 20 years ago as a means of smuggling materials from Egypt into Gaza. They have also used them to launch attacks inside Israel.
In 2021, Palestinian politician and Hamas leader Yahya Sinwar claimed the terrorist group built roughly 311 miles (500 kilometers) of tunnels beneath Gaza, the equivalent of nearly half the length of the entire New York City subway system or 62 miles longer than London's underground tunnel system. It remains unclear how many miles the current system under Gaza might span.
Israeli professor and underground warfare expert Daphne Richemond-Barak recently characterized the system as a "very intricate…huge network" built under a "small piece of territory." Gaza itself only spans an area of about 141 square miles (365 sq. kilometers), meaning Hamas's tunnels would cover "most of the coastal enclave," according to a recent report by The Jerusalem Post.
Copyright 2023, RightWing.org