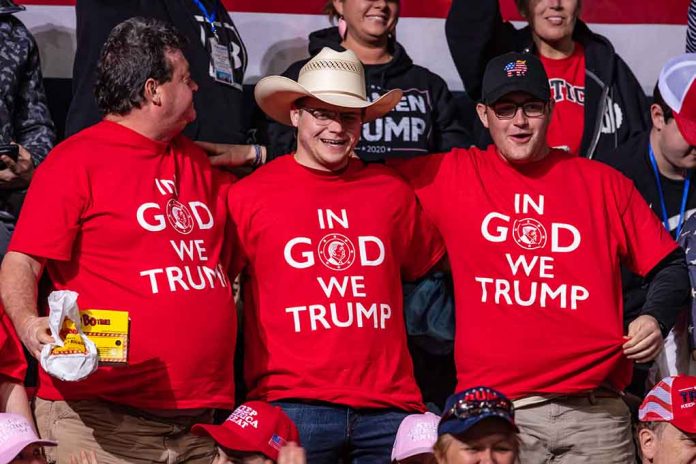 (RightWing.org) – Michigan's Democratic Attorney General Dana Nessel has kept herself busy the last couple of years — targeting Trump supporters. In 2021, she sought the disbarment of three Michigan attorneys and Sidney Powell for "pushing [the] election fraud narrative" through a "frivolous lawsuit." Then, in July 2023, she charged all 16 of the state's Republican electors with election law forgery, conspiracy, and uttering and publishing felonies for the alleged actions related to the last presidential election. She recently sought information from a donation site related to supporters of former President Donald Trump.
On October 13, Big League Politics (BLP) published an article claiming that GiveSendGo, a Christian-based fundraising alternative to GoFundMe, vowed to refuse to comply with a search warrant from AG Nessel's office demanding information regarding individuals who donated to a campaign to pay for the legal defense of the Michigan electors charged with election-related crimes in July. However, as it turned out, that claim doesn't align with information published by The Detroit News, BLP's named source for the substance of most of its report.
Published on October 11, The Detroit News article detailed the recent efforts by the Michigan Attorney General's Office to obtain and execute a search warrant to examine the fundraising efforts to finance the legal defense of the state's GOP electors.
On August 3, Howard Shock, a special agent from the AG office's Criminal Investigation Division (CID), sent a notice to GiveSendGo demanding the preservation of records related to the accounts of 10 of the Republican electors. The letter also requested the company "not to disclose the existence of [his] request" to anyone except for the purpose of complying with the CID investigator's request.
District Judge Cynthia Ward signed the warrant on August 29 after determining an affidavit submitted with the AG's request from Shock confirming the existence of probable cause that GiveSendGo had evidence of criminal conduct by the Republican electors.
The Detroit News reported that Shock and other CID officials executed the search warrant at an unspecified date. The article also confirmed that GiveSendGo complied and turned over the information.
Copyright 2023, RightWing.org