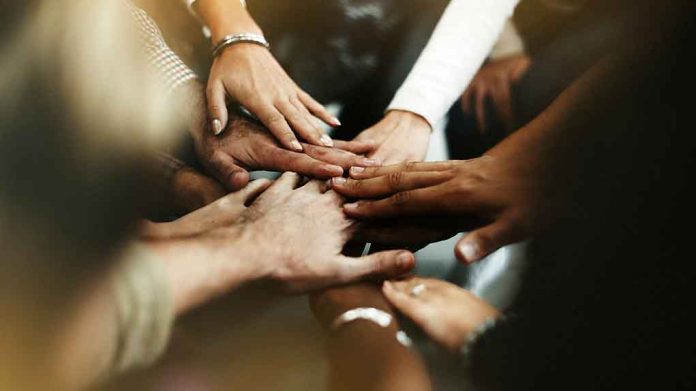 (RightWing.org) – Within Congress, there are multiple factions, including groups on the far-left and far-right. Both sides have controversial lawmakers, including Reps. Alexandria Ocasio-Cortez (D-NY) and Marjorie Taylor Greene (R-GA), respectively. The two have exchanged verbal blows many times, so the thought of them teaming up together isn't something that would normally cross one's mind. However, they did, and the person responsible for the move is none other than Julian Assange.
Assange and Wikileaks
Julian Assange is a controversial figure. In 2006, he founded WikiLeaks, a website notorious for publishing classified documents sent in by anonymous sources. These documents cover subjects such as government overreach and insider intel on wars. In 2010, he gained worldwide notoriety after WikiLeaks published nearly a million classified or sensitive documents provided by Chelsea (formerly Bradley) Manning. Many of these had to do with the wars in Iraq and Afghanistan.
In 2013, Manning was convicted of violating the Espionage Act and sentenced to 35 years in prison. She only spent seven years in jail before President Barack Obama commuted her sentence. However, authorities are trying to bring Assange, currently incarcerated in the UK, back to the US to face trial.
AOC and Greene Call on President Joe Biden
In 2019, a federal grand jury issued an 18-count superseding indictment against Assange, accusing him of conspiracy to receive and obtaining national defense information, disclosure of national defense information, and conspiracy to commit computer intrusion.
AOC and Greene have joined forces, along with 14 other lawmakers, to call on President Joe Biden to "drop the prosecution of Julian Assange." Rep. Thomas Massie (R-KY) penned the letter, which he posted on X, formerly Twitter, detailing why they believe the WikiLeaks founder was improperly indicted.
Representative @RepMcGovern and I just sent this bipartisan letter to President Biden, urging him to drop the prosecution of Julian Assange:

Dear President Biden,

As Members of Congress deeply committed to the principles of free speech and freedom of the press, we… pic.twitter.com/5usNBn88Im

— Thomas Massie (@RepThomasMassie) November 10, 2023
Prosecuting Assange, the lawmakers said, would go against the language of the Espionage Act, which they say "intended to punish and imprison government employees and contractors for providing or selling state secrets to enemy governments, not to punish journalists and whistleblowers." Doing so, they argue, puts the First Amendment at risk.
The letter also notes that under the Obama administration, the Department of Justice "declined to pursue charges," which the authors say was the correct move. It wasn't until former President Donald Trump took office that the agency moved forward with charges. Now, they're asking Biden to follow Obama's lead and drop the case.
As of the time of writing, the US is still seeking Assange's extradition. He has been behind bars at HM Prison Belmarsh in London since 2019, while he fights the move.
Copyright 2023, RightWing.org