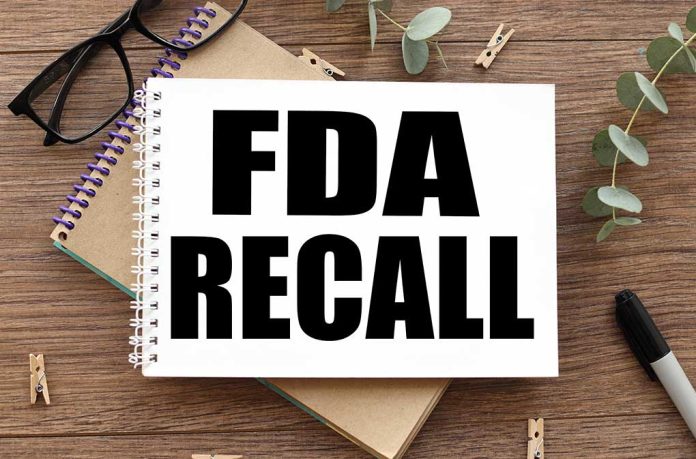 (RightWing.org) – The federal government takes a two-pronged approach to dangerous products. The United States Consumer Product Safety Commission issues periodic recalls, and the US Food and Drug Administration (FDA) issues alerts. The latter watchdog organization recently warned consumers about potentially dangerous eye drops.
On October 27, the FDA issued a notice advising consumers to immediately quit using 26 eye drop products sold over-the-counter at retailers under six brand names, including Target, Rite Aid, CVS Health, Rugby (produced by Cardinal Health), Leader (Cardinal Health), and Velocity Pharma LLC.
The alert warned consumers that those eye drop brands have problems associated with their sterility. That issue presented a "potential risk of eye infections" that could result in partial loss of vision. In extreme cases, use of those products could result in permanent blindness.
The FDA warned anyone experiencing symptoms or signs of an eye infection after using those eye drops to immediately "seek medical care" or "talk to their healthcare provider."
On October 30, the FDA updated its alert to include Equate branded lubricant eye drops sold at Walmart locations. The notice advised that Walmart was in the process of removing that product from its website and stores.
FDA is warning consumers not to purchase and to immediately stop using 26 over-the-counter eye drop products due to the potential risk of eye infections that could result in partial vision loss or blindness.

For more information & list of products: https://t.co/ngXBwLNOAC pic.twitter.com/T92SH0fMca

— FDA Drug Information (@FDA_Drug_Info) October 30, 2023
Likewise, CVS pharmacies, Target, and Rite Aid locations are removing the listed eye drops from their websites and shelves. However, the FDA warned consumers that eye drops labeled as Velocity, Rugby, and Leader might still be available for purchase at those locations and on their websites.
The FDA concluded its alert by encouraging consumers and healthcare professionals to report any "quality problems" or "adverse events" associated with any pharmaceutical products or medicine through the agency's MedWatch Adverse Event Reporting system.
Additionally, patients and medical providers can download the appropriate form here and fax it to 1-800-FDA-0178.
Thankfully, the FDA alert advised that the agency hadn't received any reports of adverse events or eye infections related to consumers using the eye drop products included in its updated list.
Copyright 2023, RightWing.org