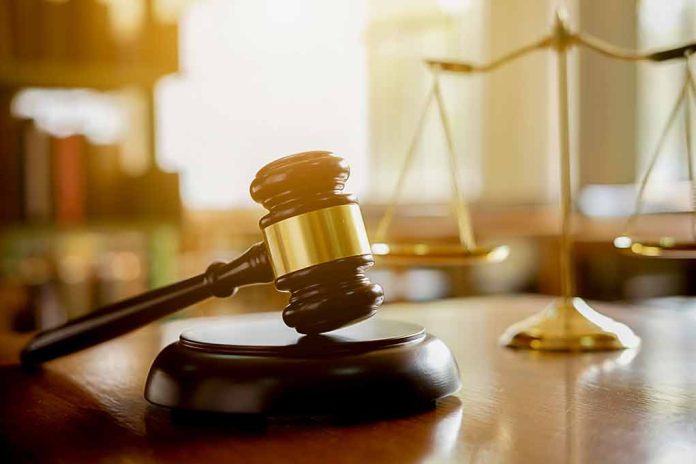 (RightWing.org) – Former president Donald Trump has failed to force the judge in his federal election interference case to stand down. Trump's lawyers had argued that Judge Tanya S. Chutkan was biased against him. The judge claims that earlier comments she made about Trump don't mean she's prejudiced.
On August 1, Trump was indicted on charges of conspiring to defraud the United States, obstruct the certification of the Electoral College vote, and deprive people of the right to have their votes counted. Controversially, Judge Chutkan has set the trial to begin on March 4, 2024 — the day before "Super Tuesday," when 15 states hold GOP primaries or caucuses.
That's just one of the reasons Trump thinks the judge who will preside over his trial is prejudiced against him. His legal team filed a recusal request on September 11, arguing that Chutkan made comments that suggested she believes Trump is guilty. In December 2021, she told a defendant charged with violence during the January 6 Capitol riot that "the people who exhorted you and encouraged you… have not been charged." In October 2022 she did it again, telling another defendant that the rioters were motivated by "blind loyalty to one person who… remains free."
On September 27 Chutkan rejected the request. In her court order, she said her statements don't show prejudice and also slammed Trump's lawyers for citing comments she says she never made. She argued that when she said Trump remains free she was just stating "an undisputed fact," not calling for him to be jailed.
She went on to complain that recusal requests could be used to disrupt trials. The danger for Trump and his lawyers is that Judge Chutkan seems determined to stay on the case — and even if she didn't have a bias against him before his lawyers said she wasn't capable of reaching a fair verdict, she probably does now.
Copyright 2023, RightWing.org