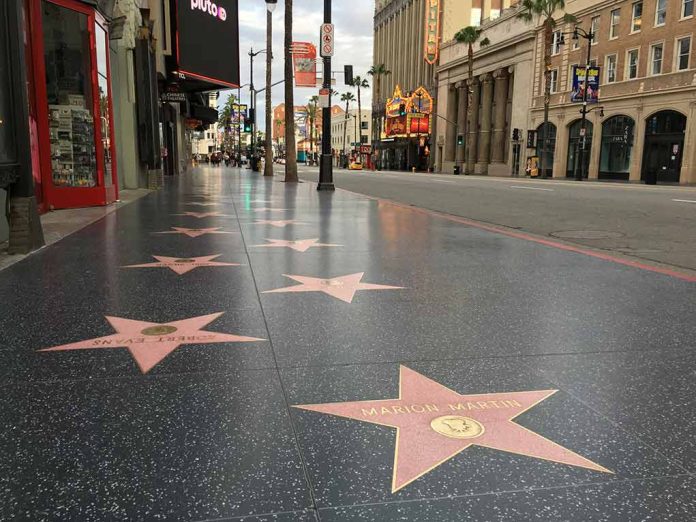 (RightWing.org) – A four-month strike that's paralyzed many movie projects looks like it's finally over. Actors have been fighting for a new standard contract with the major movie studios. Hopefully, this means some stalled movies will now get back on track.
On July 13, the snappily named Screen Actors Guild-American Federation of Television and Radio Artists (SAG-AFTRA) announced that, as the studios hadn't responded to its proposals for a new contract before the old one expired, the union's negotiating committee had voted to strike. Actors were looking for new rules on residual payments from streaming services and restrictions on the use of AI-generated faces and voices in the industry. Studios wanted to keep their options open.
The result of this impasse was that SAG-AFTRA members walked out, and also came under a range of publicity restrictions imposed by the union. For example, members couldn't take part in photo shoots or social media promotions. Obviously, this had a serious impact on the industry. When the strike began, Deadpool 3 was rumored to be around 50% complete; now Marvel Studios are hoping to get work on it restarted before Thanksgiving. Production of Gladiator 2 was two months into filming when its cast walked out. It's also slated to restart soon, although director Ridley Scott says he used his downtime during the strike to edit the footage that's already been shot. Movies that have been released will benefit too. The summer's unexpected hit, Oppenheimer, hasn't been able to do the awards circuit so far.
On November 8, SAG-AFTRA announced they'd reached an outline agreement with the Alliance of Motion Picture and Television Producers, which represents the studios. The details of the deal still have to be filled in, and negotiations will continue to sort that out, but it does mean actors who haven't been paid in 118 days can get back to work — and we can get back to expecting new movies to appear.
Copyright 2023, RightWing.org