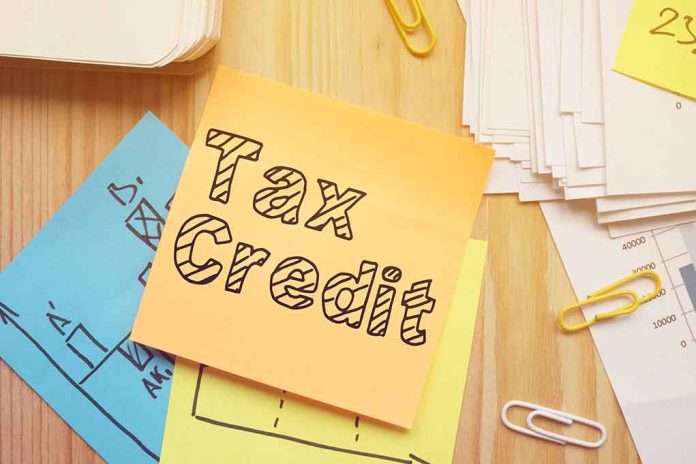 (RightWing.org) – One of President Biden's green goals is for half of all new cars sold in the US to be electric by 2030. That plan is hitting some bumps in the road, though. Electric vehicle (EV) sales aren't taking off the way Biden hoped they would. Now a Democrat governor is considering tax credits to push people into buying them.
In April, the White House announced a support package for the EV industry as part of its plan to have 50% of new vehicles powered by batteries by the end of the decade. The problem is, Biden focused on getting manufacturers to make EVs. He doesn't seem to have considered whether Americans would actually want to buy them. The answer, with energy prices still high, appears to be "not really."
The market for electric cars is growing, but the growth rate is nowhere near enough to hit Biden's target — and experts think getting sales above the 7% market share they have currently could be difficult.
On November 6, New Mexico Governor Michelle Lujan Grisham unveiled a new plan to persuade people to choose electric cars over gas ones. Her scheme is aimed at low-income residents who are most likely to have older vehicles and be unable to afford a new electric one. According to New Mexico Taxation and Revenue Department Secretary Stephanie Schardin Clarke, Grisham wants a tax credit scheme that would give lower-income New Mexicans a refund they could put towards buying an EV. She said it would apply to both new and used vehicles.
Starting next year there will be a $7,500 federal tax credit for people who buy certain EVs. If Grisham's plan goes through, some New Mexico residents will get an additional credit from the state — but so far there's no indication how much it will be worth. Will it kick EV sales high enough to meet Biden's target? That remains to be seen.
Copyright 2023, RightWing.org