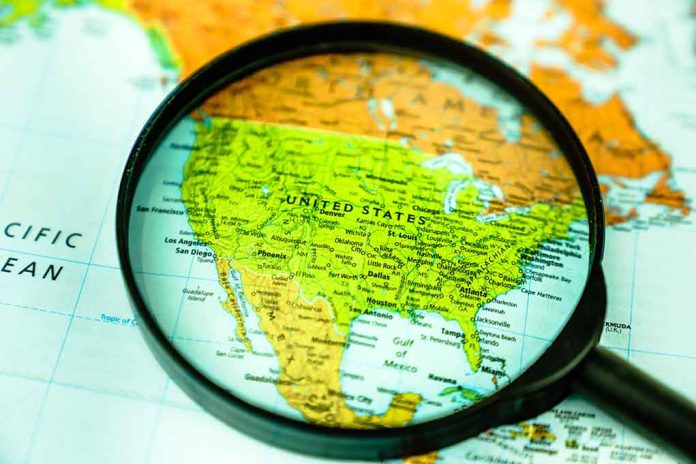 (RightWing.org) – Starbucks Corporation has enjoyed its fair share of controversy over the years. The company hasn't shied away from taking on woke culture by instituting a policy in 2020 barring workers from wearing clothing bearing Black Lives Matter phrases and symbols and purportedly not allowing employees to decorate stores with Pride Month displays earlier this year. The company continues to prosper and hopes to add a few thousand stores in the United States and an even larger increase overseas over the next few years.
On November 2, Starbucks unveiled its expansion plans during an investor forum. Company executives told attendees it wanted to expand its stores worldwide to 55,000 by 2030. Starbucks currently has roughly 17,800 stores located in North America and more than 20,000 outside the US.
The company plans to increase its US presence by 4% in fiscal year 2024 and hopes to increase the total figure from its current level of 16,255 (as of October 9) to 20,000 "over the long term."
Currently, Starbucks executives are taking a broader interest in stores located overseas by "deploying omnichannel strategies" in the 86 markets where it operates.
Much of Starbucks' international growth is anticipated to occur in China. The company plans to have 9,000 stores there by 2025, up from its current level of more than 6,800 scattered across 800 cities. The specialty coffee industry is still relatively new in the communist-led country. Nevertheless, Starbucks has elevated its presence there by 65% in the last few years.
Likewise, company executives say they plan to look at expansion in other international locations. Starbucks says it has only reached about a 19% market penetration in "fast-growing markets" like Latin America, Southeast Asia, and India and plans to focus there as well as China.
Starbucks opened its first store outside of North America with its Tokyo, Japan, location in 1996. The company opened its first Chinese store in Beijing, China, three years later. Roughly 61% of the company's stores operate in the US and China.
Copyright 2023, RightWing.org