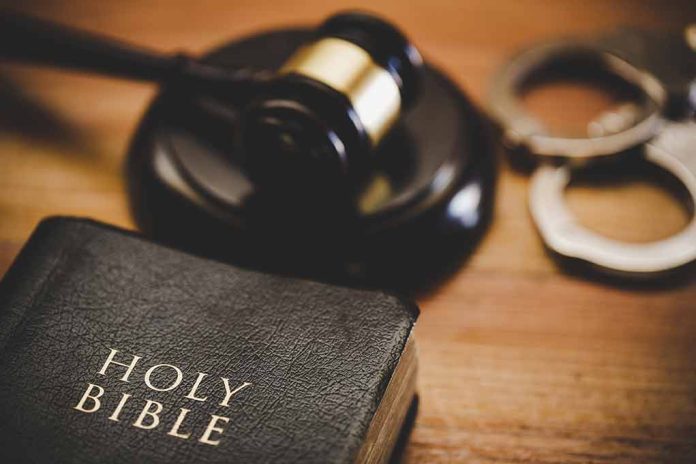 (RightWing.org) – The rise of woke culture and conservative-led efforts to clamp down on its spread has led to some awkward clashes. For instance, a Utah school district recently banned the Bible in elementary and secondary schools following a complaint from a parent that the religious tome contained "vulgarity and violence." However, the United States isn't the only country having to deal with the rising controversy surrounding The Good Book.
On November 14, the Alliance Defending Freedom (ADF), an American Christian legal advocacy organization, issued a press release detailing a Finnish court's decision to side with a politician accused of illegally promoting hate speech when she posted a Bible verse on her Twitter, now X, account.
In 2021, Finnish prosecutors charged former Interior Minister and current Member of Parliament (MP) Päivi Räsänen with "agitation against a minority group," a violation of Finland's criminal code under its section covering "war crimes and crimes against humanity." That charge stemmed from a 2019 post that questioned her church's sponsorship of a so-called pride parade. She also included a Bible verse in her post.
The ADF International Executive Director, Paul Coleman, noted that prosecutors repeatedly tried to get Räsänen to recant her beliefs. He explained, "She wouldn't back down."
Coleman recounted the severity of the prosecutor's cross-examination, likening it to a "heresy trial" dating back to the Middle Ages. He said the government implied that the MP had "blasphemed against the dominant orthodoxies of the day" by daring to speak out against members of the LGBT community.
Despite the prosecution's efforts, the Helsinki Court of Appeals unanimously ruled in Räsänen's favor and dismissed all charges, siding with a district court's 2022 ruling. The court also ordered the federal prosecutor's office to pay thousands of dollars in legal fees incurred by the MP and a co-defendant.
Prosecutors have until January 15, 2024, to file an appeal with the Supreme Court of Finland.
Copyright 2023, RightWing.org