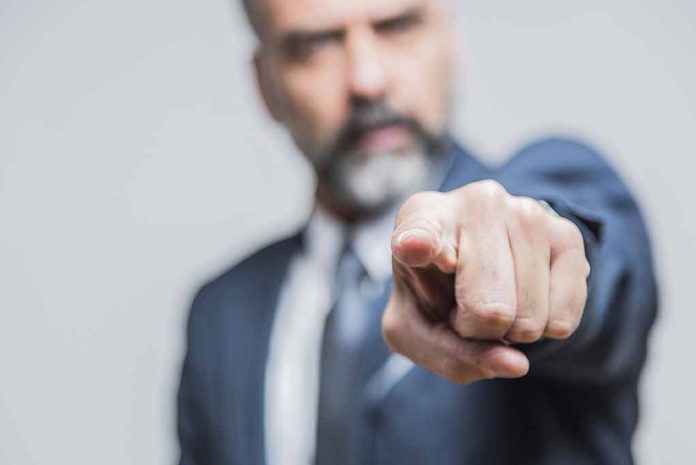 (RightWing.org) – Rapper Chris Brown is no stranger to accusations of violence. Now he's facing another one. A music producer alleges that in February, Brown knocked him out with a liquor bottle at a London nightclub. Brown was scheduled to be interviewed by British cops about the allegations but never showed up.
Chris Brown's fame as a musician started to grow in 2005. In 2009 he added notoriety to his portfolio after he beat his then-girlfriend, Rihanna. He pleaded guilty to domestic violence charges and was sentenced to a year of community labor and five years probation. The judge also ordered him to get counseling.
Unfortunately, if a string of complaints are to be believed, the counseling didn't seem to help. In 2012 he was reportedly mixed up in a brawl in New York City. A few months later he apparently got into a fight over a Los Angeles parking space, followed by arrests for a hit and run that earned him another thousand hours of community service and a felony assault in Washington, DC that put him in jail for four months. In August 2016 a woman accused him of threatening her with a gun, leading to a standoff with armed police; another got a five-year restraining order against him in 2017 and in 2022 he was accused — apparently falsely — of rape.
In the latest incident, producer Abraham Diaw claims he's known Brown for seven years and, when the singer approached him in the Tape London club in February, thought he was going to greet him. Instead, he claims, Brown clubbed him to the ground with a bottle of tequila then kicked him as he lay on the floor.
Diaw says the police have CCTV video of the assault; the Metropolitan Police says two men were scheduled to appear for voluntary interviews over the alleged assault on March 29, but didn't show up. Now Diaw is suing Brown for damages over the physical and mental trauma he says the rapper inflicted on him.
Copyright 2023, RightWing.org