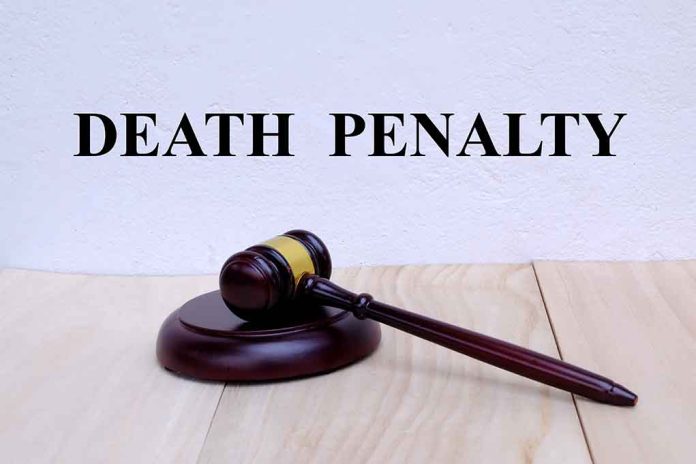 (RightWing.org) – Alabama Department of Corrections (ADOC) officials unsuccessfully attempted to put convicted murderer Kenneth Eugene Smith to death by lethal injection in November 2022, making him one of two people to survive an execution in the United States. However, a recent ruling by the state's highest court indirectly addressing the use of nitrogen gas paved the way for his pending demise.
On November 1, the Supreme Court of Alabama granted a motion filed by the state's attorney general, Steve Marshall, to authorize the commissioner of the ADOC to carry out Smith's "lawfully imposed" death sentence "within a time frame" set by Gov. Kay Ivey (R-AL). The all-Republican panel voted 6 to 2 to approve the request and issued the order without comment.
Alabama Supreme Court rules state can use nitrogen gas for inmate execution https://t.co/dIIugaT0Yn pic.twitter.com/MWarVkpJV7

— The Hill (@thehill) November 2, 2023
The court indirectly approved the statutory use of nitrogen hypoxia as a method of execution even though Marshall's motion didn't seek a ruling by the panel on its use. However, his 13-page filing mentioned the use of nitrogen gas in its opening paragraph.
Marshall's motion also addressed using that particular gas on page 10. He advised the court that Smith has a lawsuit pending in the US District Court for the Middle District of Alabama challenging Alabama's use of lethal injection as an execution method. The convicted murderer's prayer for relief requested his execution using nitrogen gas as an alternative method of imposing his capital sentence. His pleading noted that Alabama Code § 15-18-82.1 (2022) authorizes both electrocution and nitrogen hypoxia as execution methods.
— Attorney General Steve Marshall (@AGSteveMarshall) November 2, 2023
Marshall posted a brief statement on his X/Twitter account shortly after the court handed down its ruling. He noted that the panel "had cleared the way" for Smith's execution "by nitrogen hypoxia for the 1988 murder-for-hire of [Elizabeth] Sennett." The attorney general also acknowledged the "unconscionable" 35-year wait her family had to endure before seeing justice served.
Media outlets reported that nitrogen gas hasn't been used as a method of execution in the United States.
Copyright 2023, RightWing.org