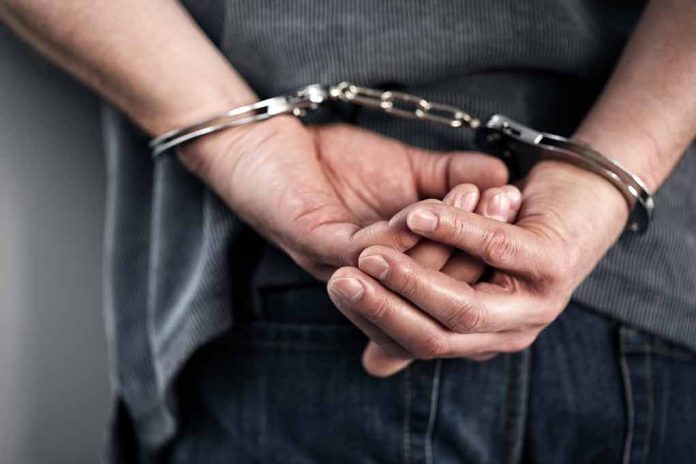 (RightWing.org) – Just because a person wears a badge and carries a gun doesn't mean they can't fall victim to the allure of easy money obtained by criminal means. Such is the case with a Florida law enforcement official recently placed under arrest amid accusations he committed felony fraud. Here's what his former employer had to say about the situation.
On October 4, the Sarasota County Sheriff's Office (SCSO) issued a news release detailing the arrest of one of its deputies. Officers took Preston Hines into custody earlier that day following a weeks-long investigation.
On September 25, SCSO officials placed the deputy on administrative leave after allegations emerged that he received $1,051.38 in compensation for time spent on "contracted overtime [work] details." The press release noted that he wasn't present for duty during all his logged hours.
A former SCSO employee was taken into custody on Wed., 10/4, following an investigation of a 3rd-degree felony Scheme to Defraud.

Preston Hines had been placed on administrative leave since 9/25 following an investigation.

Clink link for news release: https://t.co/L6y6EpMkBd pic.twitter.com/deDNJBQ85p

— SarasotaSheriff (@SarasotaSheriff) October 4, 2023
Instead, Sheriff's investigators claimed he frequently left several hours before the end of those work details. Likewise, co-workers documented him arriving 15 to 20 minutes late to work on numerous occasions. Hines logged overtime on 10 separate dates, starting in April 2023 through his suspension date at various areas within Sarasota County.
The SCSO hired Hines in August 2020. He was assigned to the office's patrol division at the time officials suspended him.
The SCSO notice advised that it holds its staff members to "a high standard" of behavior and conduct. The criminal actions allegedly perpetrated by Hines didn't reflect that vision or its values. The office concluded its statement by advising that it recognized the importance of maintaining full disclosure and informing the public of its commitment to serve the community and to guarantee it adheres to its values of fairness, service, respect, and integrity.
A review of Sarasota County Jail records confirmed that Hines faces one count of felony fraud: obtaining property under $20,000. He posted bail in the amount of $1,500. The court set his arraignment hearing for December 1.
Copyright 2023, RightWing.org