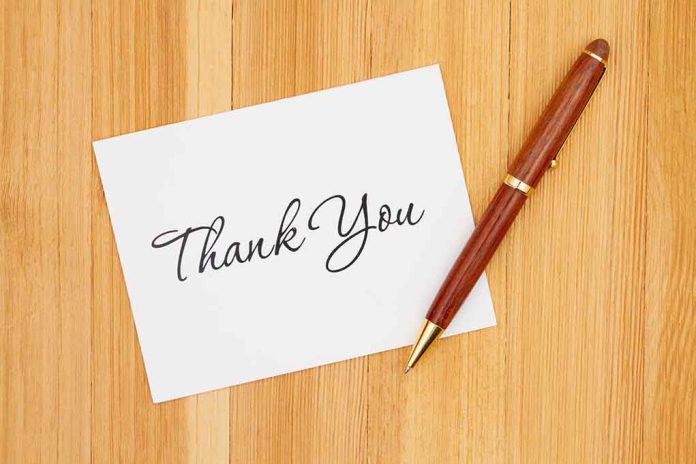 (RightWing.org) – If one were given to sarcasm, they might ask if the Islamist group Hamas, based in the Gaza Strip, is actually more polite than the younger generations of Americans. While many of the tweens, teens, and Gen Zers accept gifts from their families, with barely a nod of acknowledgment, leaders of the terrorist group were sure to publicly thank the Islamic Republic of Iran for the weapons they were given.
Celebration Turned Nightmare
While Israelis were celebrating the first day of Sukkot (in the Hebrew Torah, the Christian Bible generally calls it the Feast of the Tabernacles in the 23rd chapter of Leviticus), Hamas chose to launch a full-out assault across the border. They began with a massive barrage of rockets followed by armed militants surging into Israel on foot, by sea, and using motorized hang gliders.
Israel's ambassador to the United Nations (UN) Gilad Erdan posted on his official X (formerly Twitter) feed a video purporting to show a spokesman for the Izzuddin Al-Qassam Brigades of Hamas, who goes by the alias Abu Obadiah. The translation overlays the claim that he expressed his gratitude to Iran for weapons like missiles and anti-tank munitions, money, and other assistance.
https://x.com/giladerdan1/status/1711122242266857829
According to an update posted by Yahoo! News at noon on Tuesday, October 10, more than 1,600 people, in Israel were confirmed dead, including 14 US citizens, with CNN adding that more than 3,400 had been injured. Some of the first to die or be taken hostage at the beginning of the land attack were people attending an overnight concert near kibbutz Re'im which is located just over 3 miles (or 5 km) from the Gaza border.
Atrocities
The soldiers of terror overran the music Festival and killed at least 260 completely unarmed people in civilian clothes, some at point-blank range, and then looted their belongings as shown in dashcam video seen and verified by CNN. In addition to the deaths of so many, hundreds of people were abducted and carried back into Gaza as hostages, including "elderly women, children, and entire families," per the joint statement released by the leaders of France, Germany, Italy, the United Kingdom and the United States.
Another atrocity making headlines revolves around the Hamas horde in kibbutz Kfar Aza, where the Israeli Defense Force (IDF) allowed reporters to see the carnage that remains, which included the bodies of men, women, children, and even babies inside the buildings that once used to be their homes. Human Rights Watch (HRW) released a statement saying, "Palestinian armed group's apparent deliberate targeting of civilians, indiscriminate attacks, and taking of civilians as hostages amount to war crimes under international humanitarian law."
Of course, the Left-leaning HRW release spent quite a few more words castigating Israel for how they "have systematically repressed Palestinians for decades," echoing many of the Liberal Socialists that are embedded on Capitol Hill. For example, Ambassador Michael Herzog, Israel's representative to the United States, called out Representative Rashida Tlaib (D-MI) for reprehensible statements she published about Hamas launching their war.
Copyright 2023, RightWing.org