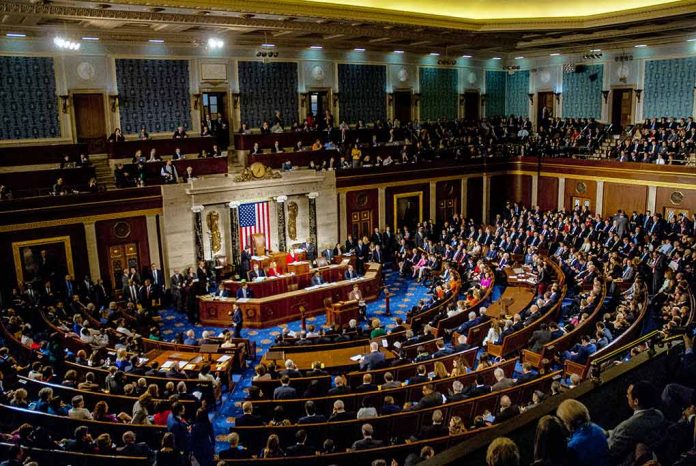 (RightWing.org) – On September 29, California lawmaker Dianne Feinstein's office announced the senator's death the previous night at her Washington, DC home. She faithfully served in the Senate for more than three decades, leaving the final 15 months of her term vacant. Gov. Gavin Newsom (D-CA) quickly replaced her with Laphonza Butler, the then-president of EMILY's List. The California governor didn't place any conditions on her appointment, and many politicos expected her to run for a full term in 2024. However, she recently decided not to seek six more years in office.
On October 19, Butler posted a four-part thread on her X/Twitter account announcing her decision not to run for a full term. She wrote that she had always thought that "elected leaders" needed clarity of purpose regarding their goals in office and how they want to wield the power their constituents bestowed upon them.
Butler explained that she spent the last 16 days considering her options — what kind of life she wanted to have, the service she could provide, and what voice she wanted to "bring forward." She said she decided not to run after considering those three questions.
It may not be the decision people expected but it's the right one for me.

California voters want leaders who think about them and the issues they care most about. I now have 383 days to serve the people of California with every ounce of energy and effort that I have.

— Laphonza Butler (@LaphonzaB) October 19, 2023
In a rather presumptuous moment, Butler wrote that having the ability to win an election didn't necessarily mean one should launch a campaign. She acknowledged that her decision might take some by surprise, claiming that "traditionally," people in power typically don't "let it go."
Butler concluded her statement by vowing to serve Californians "with every ounce of energy and effort" during her final 383 days in office.
So far, 19 Democrats have registered their campaigns for the Democratic nomination in the upcoming March 5, 2024 California primary elections. Most notably, three US representatives hope to win Feinstein's former seat. They include Barbara Lee (12th Congressional District), Katie Porter (47th District), and Adam Schiff (30th District).
Republican hopefuls who have mounted successful fundraising drives include Eric Early, the 2018 Republican candidate for California Attorney General, political scientist Denice Gary-Pandol, and businessman Jonathan Reiss.
Copyright 2023, RightWing.org