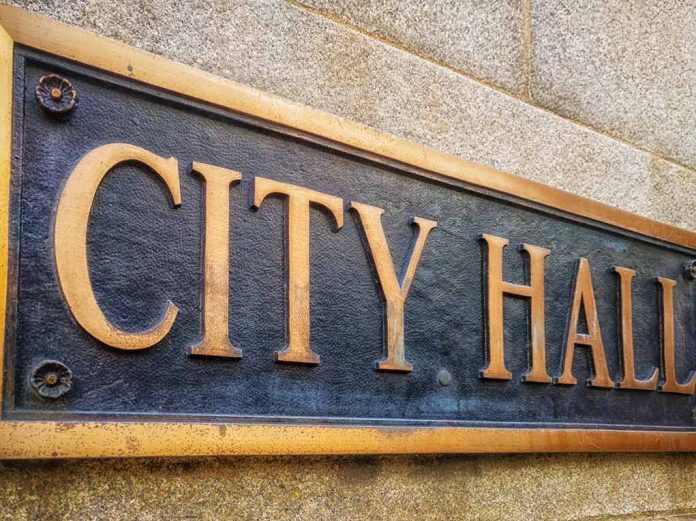 (RightWing.org) – When one is in a position of authority over employees, a certain level of decorum and conduct is expected. However, it is being alleged that one Texas Democrat has failed to meet that admittedly low bar of common courtesy.
The Diatribe
One of the people running for mayor of Houston, and endorsed by Hillary Clinton, is US Representative Sheila Jackson Lee who was purportedly caught on an audio recording in an expletive-filled rant directed at an aide. The website Current Revolt published the alleged conversation along with a transcript of it on October 21. [Warning: the recording and transcript contain abusive and profane language].
A Pattern of Behavior
If this were an isolated incident, perhaps it could be written off as Lee just having a bad day or eating some questionable gas station sushi for lunch. However, since she first took her House seat in 1995, there have been numerous accusations of her generally foul demeanor being unleashed on employees and the general public.
In a 2014 survey of Capitol Hill staffers by Washingtonian magazine, Jackson Lee was considered the "meanest" member of the House of Representatives. The article also reveals that at that point she had landed in the top 3 out of 435 members a staggering five times.
The Congresswoman also made headlines for her behavior in 2017 when she allegedly had a passenger on a United Airlines flight from Houston to Washington, DC, forced from her first-class seat. When the passenger, Jean-Marie Simon, took to social media and traditional news to explain what happened, the Texas politician played the trump card that she so often uses, they're pointing fingers at her because she's Black.
In 2019, a woman using the pseudonym "Jane Doe" filed a federal lawsuit against Lee for "unlawful termination of [her] employment," alleging it happened when the lawmaker found out that she was suing the Congressional Black Caucus Foundation — of which Lee was the chairwoman at the time. The unnamed woman claims she had been raped by a foundation employee in 2015, and instead of any kind of support from her boss and her staff, she was unceremoniously booted from her job.
Because of the way Lee handled an employee who came to her regarding a sexual assault, one wouldn't be wrong to wonder if she showed a bit of hypocrisy, considering her stance during the Senate confirmation hearings of Supreme Court Justice Brett Kavanaugh. In a press release dated September 16, 2018, she wrote, "I stand with [Senate Democrats] in opposition to the nomination [because] Kavanaugh is credibly accused of sexual misconduct."
Copyright 2023, RightWing.org